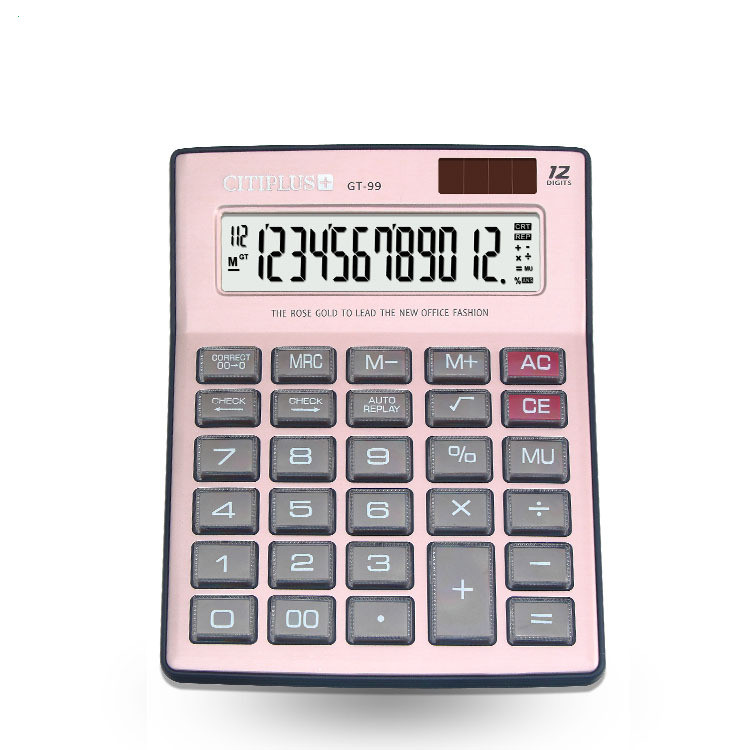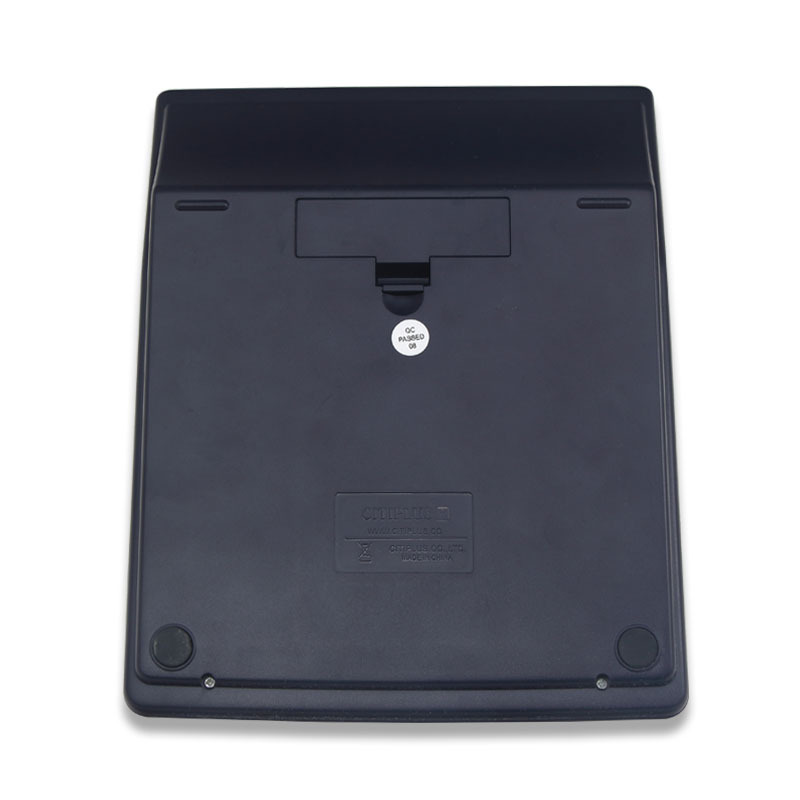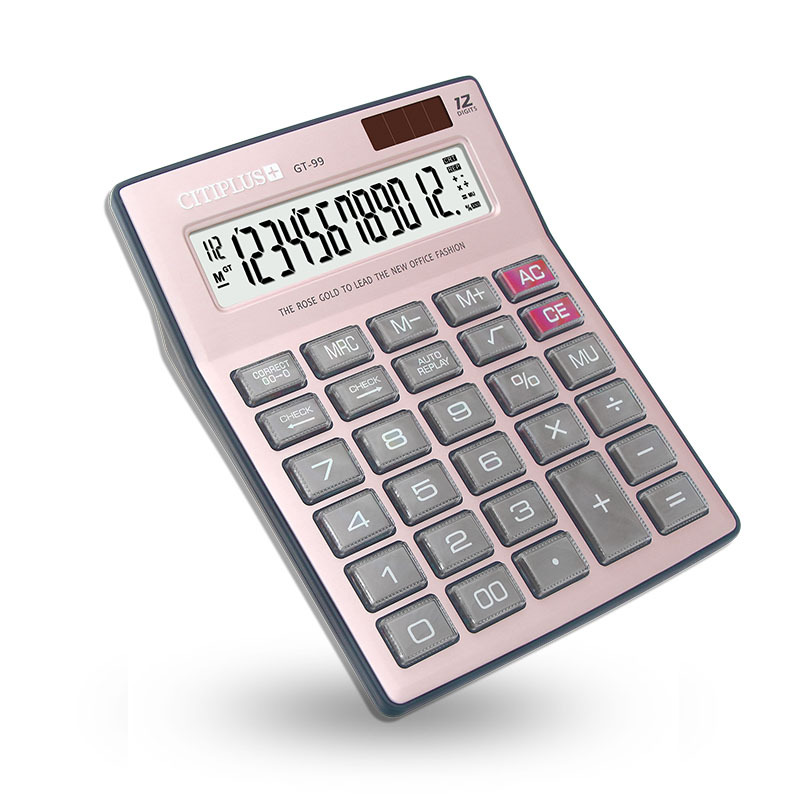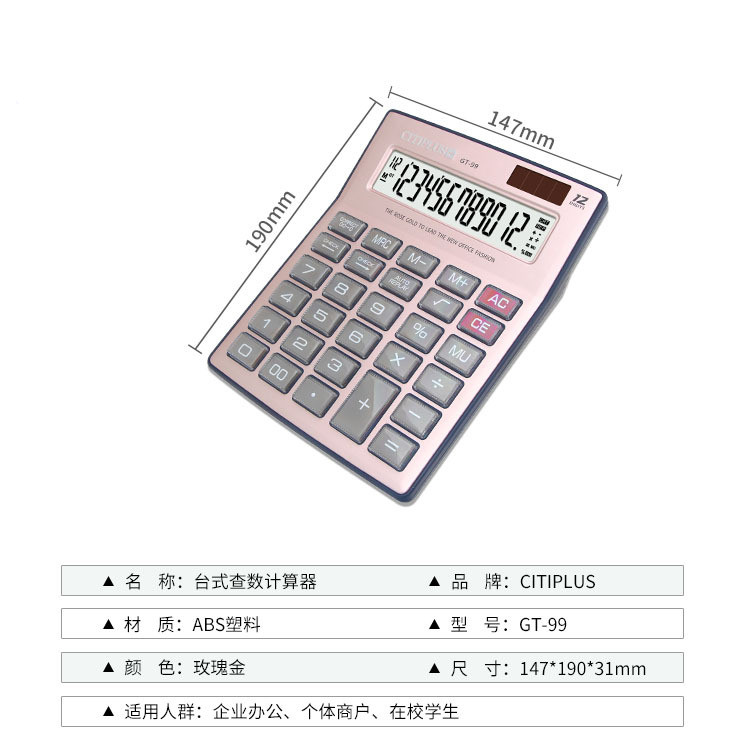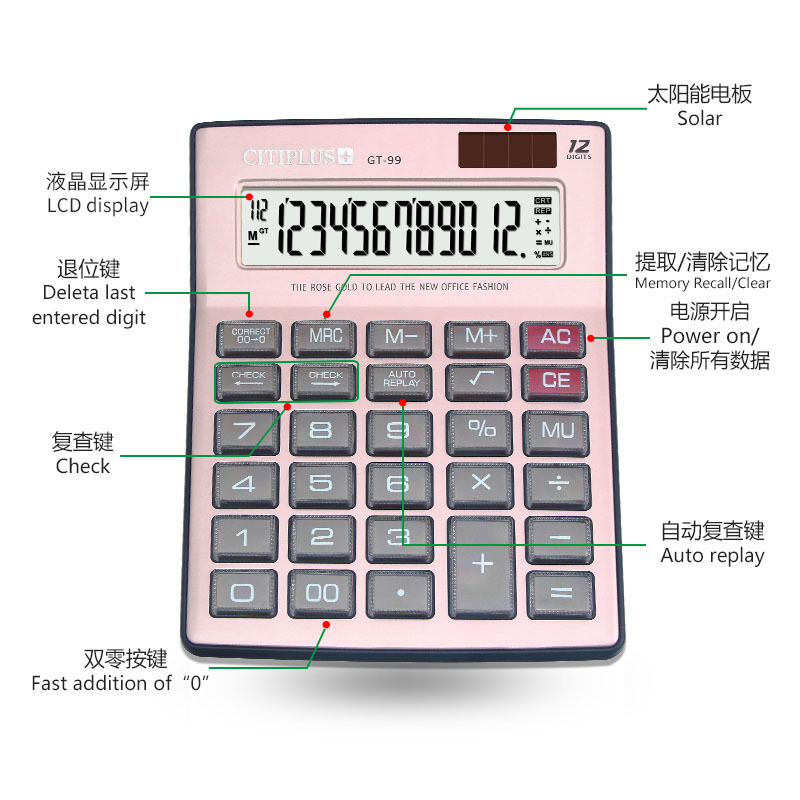 Specification:
Name :
General Caculator
Material:
Environmentally friendly ABS plastic
Color:
As picture or other
Size:
Battery:
Button battery
Weight
197g
Type
Arithmetic calculator
Advantages:
Eco-friendly,Reusable,Softness,No-toxic to human ect.
MOQ:
50pcs
Deilvery Time:
5-30 Days after receiving payment  (Depends on quantity,Custom style)
Factory:
Yes
Feature:
Solar power

Portable

High quality

Best price
What are the types of calculators?
The original development of the calculator
Calculators are the earliest calculation tools. For example, Quipu or khipu is a method of
knotting notes used by the ancient Incas to count or record history. It is made of knots of many
colors.
There are also the Antikythera device of the ancient Greeks, the Chinese abacus and so on. One of
the earliest calculation tools used in ancient China was called planing, which was also called
calculating plan. This kind of calculator is mostly made of bamboo, but also wood and animal
bones as materials. A bunch of about two hundred and seventy, put it in a cloth bag and carry it
with you. The abacus still in use today is another invention in the field of ancient Chinese
calculation tools. The abacus in the Ming Dynasty is almost the same as the modern abacus.