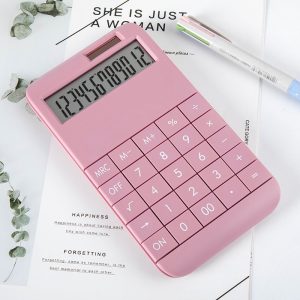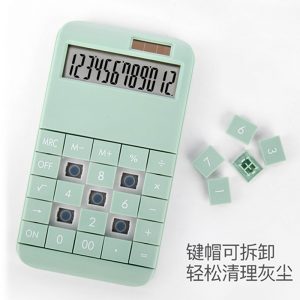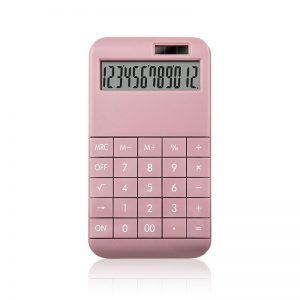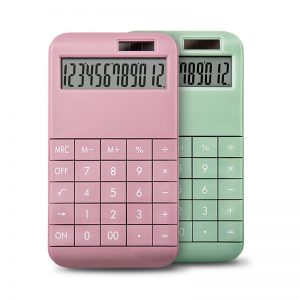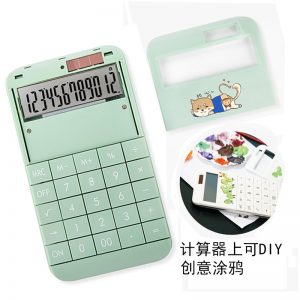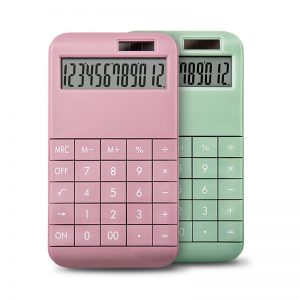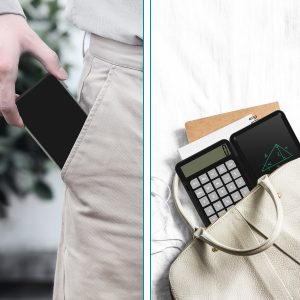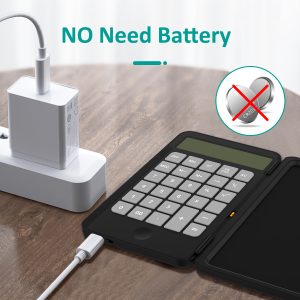 Specification:
Name :
Solar Caculator
Material:
ABS/Other
Color:
As picture or other
Size:
18.4*10.2*1.5CM
Battery:
Solar
Type
Solar Calculator
Advantages:
Eco-friendly,Reusable,Softness,No-toxic to human ect.
MOQ:
50pcs
Deilvery Time:
5-30 Days after receiving payment  (Depends on quantity,Custom style)
Factory:
Yes
Feature:

12-digit display, silicone button
• Long battery life, 90 minntes for 6 months
• Portable, foldable and handy size
• One click to erase, Lock key
• Durable, shatterproof plastic LCD
• Paperless writing
Solar Calculator: It is convenient for the calculator without changing the graphite or lithium battery. The purpose of convenience is more than the purpose of energy saving.
There are three types of solar calculators:
1. Arithmetic calculator-can perform four simple arithmetic operations such as addition, subtraction, multiplication, and division, also known as simple calculator.
2. Scientific calculator-can perform operations such as power, square root, exponent, logarithm, trigonometric function, statistics, etc., also known as a function calculator.
3. The program calculator-can be programmed to store the more complex calculation steps, and perform multiple repetitive calculations.